Welcome to the Pixel Starships Wikia
---
The world's first total starship management game in a massive 8bit online universe! In Pixel Starships, you command every aspect of your ship from construction to battles in a single persistent world. Take your crew on an epic journey to explore space! This Pixel Starships Wiki will guide you through the many elements of this massive world and show you, the Star Captn - how to effectively take control of your Starship on your exciting journey, with the help of the pretty Tutorial Girl.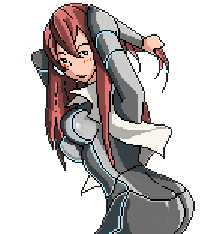 ---
Ad blocker interference detected!
Wikia is a free-to-use site that makes money from advertising. We have a modified experience for viewers using ad blockers

Wikia is not accessible if you've made further modifications. Remove the custom ad blocker rule(s) and the page will load as expected.