---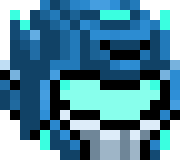 "A heavy version of the capable assault helmet. +2.0 HP"
---
Summary
The Heavy Assault Helmet is an Epic Headwear Equipment Item that gives a bonus of +2.0 HP
when worn. It's derived from the Combat Helmet along with being part of the Heavy Assault Equipment set. Besides the crafting recipe, this item can also be rewarded in Live AI Battles.
Crafting Recipe
Use In Other Recipes
---
---
HP
Boosting
Assault Helmet • Head Lice • Heavy Assault Helmet • Ragdoll Mask • Dark Matter Helmet
---
Attack
Boosting
Combat Helmet • Stolen Helmet • Improved Combat Helmet • Viking Helmet • Dark Kitty Mask • Golden Combat Helmet • Legion Helmet • Thug Life • Assassin's Mask • Daft Kittus Helmet • Epic Combat Helmet • Zaki Dragon Helmet • ZD Helmet
---
Stamina
Boosting
Flashy Mask • Mask of Agility • Sports Helmet • Sports Idol Helmet
---
Ability
Boosting
8Bit Helmet • Anonymous Mask • Rabbit Ears • 9Bit Helmet • D.R.A.G.O.N Samurai Helmet • Gold Samurai Helmet
---
Pilot
Boosting
80's Sunnies • Parth Dunk Helmet • Red Parth Dunk Helmet • Varth Dader Helmet
---
Engine
Boosting
Engineering Cap • Fancy Engineering Cap • Crazy Engineering Cap
---
Weapon
Boosting
Block Hat • Raider Mask • Elite Raider Mask
---
Repair
Boosting
Iron Face Protector • Santa Hat • Steel Face Protector • Steampunk Helmet
---
Science
Boosting
---
Fire Resistance Boosting
Fire Warden Hat • Fireman Mask • Combat Fire Warden Helmet • Draconian Helmet
---
Underlined Equipment Are Part Of A Collection
Underlined Equipment With A Star Are Part Of A Collection That Gives Buffs
---